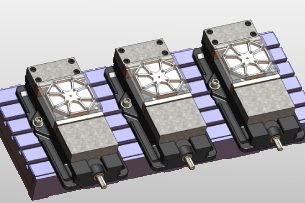 CAMWorks Standard includes a full range of 2.5 axis milling with 4 and 5 axis indexing options, as well as turning and assembly machining.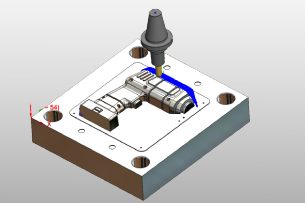 CAMWorks Milling Standard
Includes 3 Axis Milling, 4/5 Axis Indexing, 2.5 Axis VoluMill, Rotary Milling, Turning, Sub-spindle & CIMCO Editor/DNC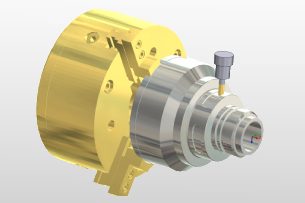 CAMWorks Turning Standard
Includes 2.5 Axis Milling Premium, 4/5 Axis Indexing, 2.5 Axis VoluMill, Rotary Milling, Turning, Mill-turn, Sub-spindle & CIMCO Editor/DNC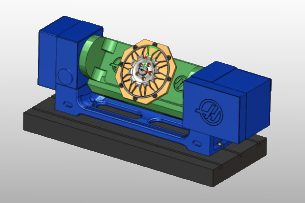 Powerful 3 axis toolpathing is introduced within CAMWorks Milling Pro. Mill-Turn machines can also be programmed within this package.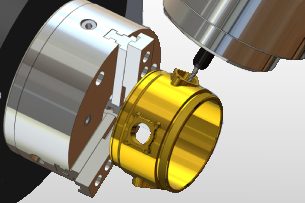 For advanced turning applications the CAMWorks Turning Pro package includes Mill-Turn and synchronous machining toolpath options.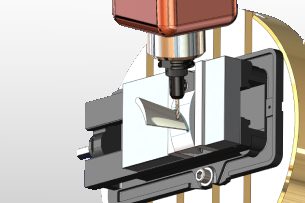 In addition to the features of the CAMWorks Standard, CAMWorks Premium also offers 3, 4, and 5-axis simultaneous milling machines, 2.5-axis high-speed processing, record 4 and 5-axis programs in 3-axis program and the CAMWorks Virtual Machine.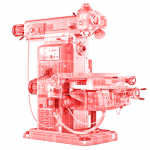 CAMWorks is SOLIDOWORKS first gold partner to be fully integrated into SOLIDOWORKS, calling the product SOLIDWORKS CAM. Model, generate tool path and simulate all within one part file making it easier and faster to start manufacturing.
SOLIDWORKS CAM Standard lets you quickly program individual milled parts and configurations without leaving the SOLIDWORKS 3D CAD environment. You have full access to defining rules within SOLIDWORKS CAM to create and build to your company standards, as well as Tolerance-Based Machining (TBM).
SOLIDWORKS CAM Professional
SOLIDWORKS CAM Professional builds on the capabilities of SOLIDWORKS CAM Standard with increased programming capabilities. The additional features include High-Speed Machining (HSM), configurations, assembly machining, turning, and 3+2 programming to drive four- and five-axis machines.
SOLIDWORKS Machinist Standard
SOLIDWORKS Machinist Standard provides all the functionality found in SOLIDWORKS CAM Standard plus a Part only modeling environment allowing you to work seamlessly with SOLIDWORKS Part files and import several neutral file formats.  This connectivity makes easy to work with customers and vendors to collaborate on the manufacturing process.
SOLIDWORKS Machinist Professional
SOLIDWORKS Machinist Professional provides SOLIDWORKS CAM Professional capabilities with SOLIDWORKS Parts and Assemblies to allow the user the ability to import and design fixtures and other manufacturing components used in the machining process.  By using Assembly mode in SOLIDWORKS CAM Professional, automatic toolpath clipping can be used to ensure your programs do not collide with custom fixtures or vises.
CAMWorks ShopFloor provides state-of-the-art digital tools for machinists to leverage digital machining data in part models, reducing errors and improving communication between CNC programmers and shop floor machinists.
This allows companies to move beyond traditional methods and meet Smart Manufacturing and Industry 4.0 initiatives, as well as improve quality, increase productivity and reduce the number of needed CAD/CAM software licenses.
Both 2.5 and 4 Axis cutting operations are included in the CAMWorks Wire EDM package. Utilizing AFR will allow the user to create and save machining strategies for die and punch features.
This easy to use nesting software will allow the user to nest their CAD models in an optimal flat layout to save excess material and time. The software makes use of true part shape, & part-in-part nesting techniques.
IB-CADDY writes and supports SOLIDWORKS CAM and CAMWorks post processors which enable the programmer to post code from the CAM software to their CNC machine.
Interested and want to know more?